January 27, 2008
103, Feverish
My last remaining blog faddah, Harvey, has torn himself away from his other blog long enough to tag me with another stupid meme... one that claims you have no life if you've seen 85 of these movies.
I've seen it before, and ignored it, but being the outstanding blogson that I am, I decided that I'd do it for the old bastard.
SUPPOSEDLY if you've seen over 85 movies, you have no life.
Mark the ones you've seen. Copy this list, check the movies you've seen, add them up, and include the number in your post title.
(x)Rocky Horror Picture Show
( ) Grease
(x)Pirates of the Caribbean
(x) Pirates of the Caribbean 2: Dead Man's Chest
( ) Boondock Saints
(x) Fight Club
(x) Starsky and Hutch
( ) Neverending Story
(x) Blazing Saddles
(x) Universal Soldier
(x) Lemony Snicket: A Series Of Unfortunate Events
( ) Along Came Polly
(x) Deep Impact
(x) KingPin
( ) Never Been Kissed
(x) Meet The Parents
( ) Meet the Fockers
( ) Eight Crazy Nights
(x) Joe Dirt
( ) KING KONG
Total so far: 12
( ) A Cinderella Story
( ) The Terminal
( ) The Lizzie McGuire Movie
( ) Passport to Paris
(x) Dumb & Dumber
( ) Dumber & Dumberer
(x) Final Destination
( ) Final Destination 2
( ) Final Destination 3
(x) Halloween
(x) The Ring
( ) The Ring 2
( ) Surviving X-MAS
(x) Flubber
Total so far: 17
(x) Harold & Kumar Go To White Castle
( ) Practical Magic
( ) Chicago
(x) Ghost Ship
(x) From Hell
(x) Hellboy
(x) Secret Window
( ) I Am Sam
(x) The Whole Nine Yards
( ) The Whole Ten Yards
Total so far: 23
(x) The Day After Tomorrow
(x) Child's Play
( ) Seed of Chucky
( ) Bride of Chucky
( ) Ten Things I Hate About You
( ) Just Married
(x) Gothika
(x) Nightmare on Elm Street
( ) Sixteen Candles
(x) Remember the Titans
( ) Coach Carter
(x) The Grudge
( ) The Grudge 2
(x) The Mask
( ) Son Of The Mask
Total so far: 30
(x) Bad Boys
( ) Bad Boys 2
(x) Joy Ride
( ) Lucky Number Slevin
(x) Ocean's Eleven
(x) Ocean's Twelve
(x) Bourne Identity
( ) Bourne Supremecy
( ) Lone Star
(x) Bedazzled
(x) Predator I
(x) Predator II
( ) The Fog
(x) Ice Age
( ) Ice Age 2: The Meltdown
( ) Curious George
Total so far: 39
(x) Independence Day
(x) Cujo
( ) A Bronx Tale
( ) Darkness Falls
(x) Christine
( ) ET
(x) Children of the Corn
( ) My Bosses Daughter
( ) Maid in Manhattan
( ) War of the Worlds
(x) Rush Hour
(x) Rush Hour 2
Total so far: 45
( ) Best Bet
( ) How to Lose a Guy in 10 Days
( ) She's All That
( ) Calendar Girls
( ) Sideways
(x) Mars Attacks!
(x) Event Horizon
( ) Ever After
(x) Wizard of Oz
(x) Forrest Gump
( ) Big Trouble in Little China
(x) The Terminator
(x) The Terminator 2
(x) The Terminator 3
Total so far: 51
(x) X-Men
(x) X2
(x) X-3
( ) Spider-Man
( ) Spider-Man 2
( ) Sky High
(x) Jeepers Creepers
( ) Jeepers Creepers 2
( ) Catch Me If You Can
(x) The Little Mermaid
(x) Freaky Friday
() Reign of Fire
(x) The Skulls
(x) Cruel Intentions
(x) Cruel Intentions 2
( ) The Hot Chick
(x) Shrek
(x) Shrek 2
() Shrek 3
Total so far: 63
( ) Swimfan
(x) Miracle on 34th street
(x) Old School
( ) The Notebook
( ) K-Pax
(x) Kippendorf's Tribe
( ) A Walk to Remember
( ) Ice Castles
(x) Boogeyman
( ) The 40-year-old-virgin
Total so far: 68
(x) Lord of the Rings Fellowship of the Ring
(x) Lord of the Rings The Two Towers
(x) Lord of the Rings Return Of the King
(x) Indiana Jones and the Raiders of the Lost Ark
(x) Indiana Jones and the Temple of Doom
(x) Indiana Jones and the Last Crusade
Total so far: 74
( ) Baseketball
( ) Hostel
( ) Waiting for Guffman
( ) House of 1000 Corpses
( ) Devils Rejects
(x) Elf
(x) Highlander
( ) Mothman Prophecies
( ) American History X
( ) Three
Total so far: 76
( ) The Jacket
( ) Kung Fu Hustle
() Shaolin Soccer
(x) Night Watch
(x) Monsters Inc.
(x) Titanic
(x) Monty Python and the Holy Grail
(x) Shaun Of the Dead
( ) Willard
Total so far: 81
( ) High Tension
( ) Club Dread
(x) Hulk
(x) Dawn Of the Dead
( ) Hook
( ) Chronicle Of Narnia The Lion the Witch and the Wardrobe
( ) 28 days later
( ) Orgazmo
(x) Phantasm
(x) Waterworld
Total so far: 85
(x) Kill Bill vol 1
(x) Kill Bill vol 2
(x) Mortal Kombat
( ) Wolf Creek
( ) Kingdom of Heaven
(x) The Hills Have Eyes
( ) I Spit on Your Grave aka the Day of the Woman
( ) The Last House on the Left
( ) Re-Animator
(x) Army of Darkness
Total so far: 90
(x) Star Wars Ep. I The Phantom Menace
(x) Star Wars Ep. II Attack of the Clones
() Star Wars Ep. III Revenge of the Sith
(x) Star Wars Ep. IV A New Hope
(x) Star Wars Ep. V The Empire Strikes Back
(x) Star Wars Ep. VI Return of the Jedi
( ) Ewoks Caravan Of Courage
( ) Ewoks The Battle For Endor
Total so far: 95
(x) The Matrix
(x) The Matrix Reloaded
(x) The Matrix Revolutions
() Animatrix
(x) Evil Dead
(x) Evil Dead 2
(x) Team America: World Police
(x) Red Dragon
(x) Silence of the Lambs
( ) Hannibal
Total: Breakfast cereal
or 103
None shall be tagged, but if you want to kill some time, you can feel free to lift it.
December 23, 2007
Christmas Meme
Mark, from Knockin' on the Golden Door, tagged me with a gottdamn meme.
1) Link to the person that tagged you, and post the rules on your blog. (These are the rules).

2) Share Christmas facts about yourself.

3) Tag 7 random people at the end of your post, and include links to their blogs.

4) Let each person know that they have been tagged by leaving a comment on their blog.
And here we go...
1. Wrapping or gift bags? Bof. If, by gift bags, you mean brown paper bags, and if, by wrapping paper, you mean the same. That or newpaper and duct tape.
2. Real or artificial tree? Nope.
3. When do you put up the tree? Nope.
4. When do you take the tree down? Nope.
5. Do you like eggnog? What kinda question is this? Who doesn't like eggnog?
6. Favorite gift received as a child? Brown paper bag...
7. Do you have a nativity scene? Nope.
8. Worst Christmas gift you ever received? No such thing as a bad gift. Wait... there is one that is hanging in Fritz's. That qualifies as bad.
9. Mail or email Christmas cards? Nope.
10. Favorite Christmas movie? The Shining.
11. When do you start shopping for Christmas? Today.
12. Favorite thing to eat at Christmas? 7 layer bars.
13. Clear lights or colored? Fire.
14. Favorite Christmas song? Currently, Red Snow, by Psychostick. Normally, Fear's Christmas tune... "Fuck Christmas."
15. Travel at Christmas or stay at home? Obviously, I travelled.
16. Can you name all of Santa's reindeer? Sure. But I thought they already had names...
17. Angel or star on the top of your tree? What tree?
18. Open your presents Christmas Eve or Christmas morning? Bof, and neither.
19. Most annoying thing about this time of year? All of the people come out of hiding and get in my way.
20. What do you leave for Santa? Beer. High gravity lager...
21. Least favorite holiday song? Nope.
22. Do you decorate your tree with any specific theme or color? What tree???
23. Favorite ornament? My Shuar shrunken head.
It's too damn late to tag anyone else, so if you feel that you absolutely need to do this, feel free to lift it. I've got to help get ready for a party, and then I've got some shopping to get done...
June 20, 2007
The Bunch of Letters Meme
What the hell... Erica was the first one that I read, so in my usual timely fashion, I'll humor myself and answer the meme
WERE YOU NAMED AFTER ANYONE? While I can't give exact numbers, I'd say the number of folks that I was named after dwarves the number of folks that I was named before. Okay... yes. I was named after That 1 Grandpa.
WHEN WAS THE LAST TIME YOU CRIED? I'm thinking it was after seeing Salma Hayek in "From Dusk Til Dawn," again. Tears of joy, but tears nonetheless.
DO YOU LIKE YOUR HANDWRITING? Yes, but really... as long as it works, it's cool by me.
WHAT IS YOUR FAVORITE LUNCH MEAT? Pastrami. Although, when I was in Florida, I loved their Cuban sandwiches. I don't know what Castro feeds those folks, but they taste alright to me.
DO YOU HAVE KIDS? No. Not even a blog chiltren.
IF YOU WERE ANOTHER PERSON WOULD YOU BE FRIENDS WITH YOU? Eventually. We'd probably take a while to get to know each other.
DO YOU USE SARCASM A LOT? What is this "sarcasm?"
DO YOU STILL HAVE YOUR TONSILS? Yep.
WOULD YOU BUNGEE JUMP? Hell yes...
WHAT IS YOUR FAVORITE CEREAL? Cocoa Crispies, Life, Oatmeal Raisin Crisp
DO YOU UNTIE YOUR SHOES WHEN YOU TAKE THEM OFF? Never.
DO YOU THINK YOU ARE STRONG? Smelling?
WHAT IS YOUR FAVORITE ICE CREAM? Cookies and Creme, or Chocolate... covered in chocolate syrup. Lots of chocolate syrup...
WHAT IS THE FIRST THING YOU NOTICE ABOUT PEOPLE? Eyes... handshake.
RED OR PINK? Red.
WHAT IS THE LEAST FAVORITE THING ABOUT YOURSELF? Always being right. It gets pretty old, at times.
WHO DO YOU MISS THE MOST? Pa.
WHAT COLOR PANTS AND SHOES ARE YOU WEARING? No shoes, and camouflage shorts.
WHAT WAS THE LAST THING YOU ATE? An open face prime rib sammidge.
WHAT ARE YOU LISTENING TO RIGHT NOW? Sepultura, "Chaos A.D."
IF YOU WHERE A CRAYON, WHAT COLOR WOULD YOU BE? AMF Bowling Ball Green
FAVORITE SMELLS? Motorcycle exhaust, concerts (beer, pot, "fog," sweat). I also like the way the a woman's faint perfume on her neck warms and increases as...
WHO WAS THE LAST PERSON YOU TALKED TO ON THE PHONE? My little bro...
FAVORITE SPORTS TO WATCH? Chicago Sports... Bears, White Sox... and even the Cubes.
HAIR COLOR[S]? Brown
EYE COLOR? Hazel... mostly brown, but green at times.
DO YOU WEAR CONTACTS? No eye wear, period.
FAVORITE FOOD? Fritz's Blackened Salmon, Hooter's Buffalo Shrimp... holy hell... this could take forever...
SCARY MOVIES OR HAPPY ENDINGS? Happily Scary Movies
LAST MOVIE YOU WATCHED? "The Hills Have Eyes"
WHAT COLOR SHIRT ARE YOU WEARING? None
SUMMER OR WINTER? While I like the "scenery" better in the summer, I'd have to go with winter.
HUGS OR KISSES? I don't know... probably hugs. Or maybe even chokes. J/K
FAVORITE DESSERT? Double chocolate cake, Black Forest Cake, Death By Chocolate. Young's Double Chocolate Stout. LONG LIVE CHOCOLATE!
MOST LIKELY TO RESPOND? Everybody has already responded. They got the jump.
LEAST LIKELY TO RESPOND? While nobody is expected to reply, it's a safe bet to say that Chou won't reply.
WHAT BOOK ARE YOU READING NOW? Too damn busy to read. I think... but I'm hoping to get my hands on a copy of Sanford's "Invisible Prey."
WHAT IS ON YOUR MOUSE PAD? Old school Chicago Bears' logo...
WHAT DID YOU WATCH ON T.V. LAST NIGHT? Watched the Cubes win over the Rangers. Tonight, I stopped watching the Rangers returning the favor.
FAVORITE SOUND[S]? The roar of a Harley, the crunch of a Marshall, the laughter of friends.
ROLLING STONES OR BEATLES? Stones.
WHAT IS THE FARTHEST YOU HAVE BEEN FROM HOME? Bački Petrovac, Yugoslavia (at the time... now it's Serbia).
DO YOU HAVE A SPECIAL TALENT? Not really.
WHERE WERE YOU BORN? In a hospital. In Rockford. In Illinois.
WHOSE ANSWERS ARE YOU LOOKING FORWARD TO GETTING BACK? Whoever decides to finally give in and be a lemming.
May 31, 2007
Movie Meme
Apparently, Sissy thought I needed something to post about, so she tagged me with a meme. Of course, I got right to it.
Here are the rules: Pick out ten favorite movies, then look them up at IMDb. In the overview at the top of each movie's page, there are "Plot Keywords," usually five of them. (Plus more, if you click the link.) Take the first five, and post them. Then the rest of us get to play movie buff and see if we can guess them.
1. Machine Gun / Accidental Killing / Blood Splatter / Hunting / Severed Finger --- Snatch
2. Poker Player / Poker / Vomit Scene / Black Comedy / Robbery --- Lock, Stock, and Two Smoking Barrels
3. Anachronistic / British / Eccentric / No Ending / Corporeal Mortification --- Monty Python and the Holy Grail
4. Snake Oil / Medicine Show / Corruption / Deception / Impostor --- The Inspector General
5. Wench / Hypnotism / Fox / Poison / Reverse Footage --- The Court Jester
6. On The Road / Parody / Race / Conflict / Car --- The Great Race
7. Beautiful Daughter / Dragon / Blacksmith / Expedition / Norway --- Eric the Viking
8. Christmas / Horse / Beautiful Woman / Safecracker / Horse Racing --- The Lemon Drop Kid
9. Latin America / Remake / Satire / Silent Movie Star / Spoof --- ˇThree Amigos!
10. Furnace / Obsession / Paranoia / Peeping Tom / Xenophobia --- The 'Burbs
I'll not tag anyone... first off because I'm a damn nice guy, and secondly, because everyone has already done it.
Happy guessing...
Some of these movies are older than you might think.
April 30, 2007
A Lemming, I Am
My sis and I were discussing V-man's "new meme" the other day, and we came to realize how much those early toons shaped us. All I had to do was mention "I like to singa...," and my sis finished off the song. We got to talking about our favorites, and it's damn near impossible to pin down any specific cartoon. Looney Tunes and Merry Melodies, in general, rocked. Especially the early ones... like Daffy, Bugs and the Dodo. As we were talking about it, my sister spouts off, "Please pass the ketchup, I think it's going to rain." We set to digging around until we found "Boobs in the Woods...." it was on a tape that had probably my favorite Daffy cartoon of all time. Heheheh... I still whistle or hum the song in the middle, and if it's around family, they'll finish it off with me.
It's below the fold, "The Daffy Doc."
What were some of your faves?
February 24, 2007
Normal
It came out a while ago, and I thought that I had finally escaped being tagged with a meme. The worst thing is, I had seen it making the rounds, and had even tried to do it, in the event that someone should stick me with it. I had no luck then, and I've had no luck now that Cathy has seen fit to shove it off on me. Seriously, I've tried to do this right, and do it honest, and it ain't working. I just can't come up with six weird habits. For real.
I'm probably the most normal person that I know. Hell... the most normalest person that you know. But I did my best to come up with something for you folks. I spent hours lying in wait, trying to catch myself in the act of some strange habit. Eventually, I decided that I'd try the old Spanish Inquisition techniques to extract a confession. I had the fish hooks and weights all lined up for my satchel, the vise ready for my fingers, and the branding irons heated and ready to go, but I somehow managed to avoid myself each and every time. A whole week wasted. I came to the conclusion that someone as prepared as I am cannot be anything but normal.
That said, I did manage to find two things that could be considered weird. First, is my normalaciousness. It is so over the top, that one might be inclined to think it weird. And it's always active, so it could be considered a habit. Thus, one weird habit. Weak, yes, I know. Deal.
The second weird habit is that I'm more than willing to hang out with a bunch of weird bloggers. And think nothing of it. And do it as often as I can. Frickin' weird, I'd say.
Sorry if this is a bit lame, but I tried. Now, I've got to get back to weaving navel lint...
December 23, 2006
Christmas Crap Meme...
As is usual, I was minding my own business, when someone decided that they just had to mess with me. Contagion knew that I would be travelling home, and have limited access to a computer, so the bastard tagged me with a meme...
Here it is...
1.Wrapping paper or gift bags? Newspaper and duct tape... though, bags will work, too. Especially garbage bags.
2.Real tree or artificial? It's definitely real... I've not the ching for any "enhancing" surgery.
3.When do you put up the tree? When I'm excited.
4.When do you take the tree down? When I'm finished, or I think of turnoffs.
5.Do you like eggnog? I love the stuff... with or without booze, egg nog rules.
6.Favorite gift you received as a child? It's a toss up between my Space: 1999 Eagle, and my AM transistor radio. I was one cool kid with that little radio in hand.
7.Do you have a nativity scene? If I do, it's mixed together with my army men.
8.Hardest person to buy for? My brother in law.
9.Easiest person to buy for? My sister.
10.Mail or email Christmas cards? What are these "Christmas card" things?
11.Worst Christmas gift you ever received? A Gottdamned Bible. And, No, it wasn't because it was a Bible. It was because of the fact that it was given to me by my "fun" aunt. I was expecting something else, entirely.
12.Favorite Christmas move? Since The Shining doesn't officially count as a Christmas movie (even though the flipping out part occurs around this time of year), I'd have to go with Die Hard, Christmas Vacation, or Scrooged. Once upon a time, I liked A Christmas Story, but that's long been ruined.
13.When do you start shopping? Heh... um... late.
14.Have you ever recycled a Christmas present? No.
15.Favorite thing to eat at Christmas? My ma's seven layer bars, for sure, but there's many others. Too many others.
16.Clear lights or colored on the tree? Maybe a glow in the dark something, but lights? No wish to be electrocuted.
17.Favorite Christmas song? Heheheh... I've always liked Fear's Christmas carol (sweary bits). And, of course, "You're a Mean One, Mr. Grinch.
18.Travel at Christmas or stay home? I'd prefer to stay at home, but it's pretty obvious that I had to travel just to get to where I'd rather stay.
19.Can you name all of Santa's Reindeers? Of course... The Brown Dude, Horn Head, Stinky Butt, Spot, Horn Head #2, Lloyd, Poopy, and Horn Head #2... this I memorized from a card my sis sent.
20.Angel on the tree top or a star? Heheheh... either would work, I'm thinking.
21.Open the presents on Christmas ever or morning? We used to do just for our immediate family on Christmas Eve, and then get together with the larger family on Christmas Day. Not anymore...
22.Most annoying thing about this time of year? Definitely the traffic... and the people. And all of that annoying Christmas music.
23.Do you have Jesus in your heart this Christmas? I would suppose so... He's everywhere, right? Though, if you think about it, that could be more than a little disturbing.
24.What would you like for Christmas? Well, even though I've been dropping hints, those are just stocking stuffers. I'd really like for my aunt's business to be sold. And for me to win the lottery.
I shall tag no person, as I am a guy who does not believe in being a nuisance to others. And it's Christmas, after all... why waste your time because some prick tagged you with a meme?
Heheheh...
And then there's Shoe... who I never, ever thought would deliberately be a thorn in my side... and now she loves me no more. Damnit.
March 25, 2006
Image Meme
Maybe it was that my snoring kept her whole household awake, but Carmen saw fit to go and slap me with a meme. Because this one was so different, I did it, but I may be tagging those who've already been nailed, or who don't want to do it. Tough.
Here's the instructions:
1. Choose a search engine (e.g. Dogpile).
2. Pick 5 random blogfriends.
3. Think of a word or phrase that you describes each friend.
4. Do an image search of that word or phrase.
5. Pick an image that makes you say, "Aha! That's it!"
I'm going to pick one extra, just because. Okay, here goes: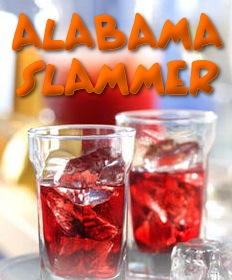 (Alabama Improper)
For those of you lucky enough to have images placed here, you're tagged. Hahahahahah!!!
February 21, 2006
Memememememmememe
Make someone laugh, they tag you with a meme. Skillfully navigate someone else to a blogmeet, they tag you with a meme. Being a nice guy does nothing but get you into trouble...
1: Black and White or Color; how do you prefer your movies?
I like them both, but I l think that I like the B/W better. Those movies are from a time when actors and actresses could do it all... acting, dancing, singing. They also seemed to be capable of playing a greater variety of characters, and playing them well. Perhaps it's not really today's actors fault, but they seem to be locked into certain types of characters.
2: What is the one single subject that bores you to near-death?
Near-death experiences. Heheheh... not true. I don't really know. Maybe discussing the aesthetic qualities of drying paint...
3: MP3s, CDs, Tapes or Records: what is your favorite medium for prerecorded music?
CD's for sure, yo. Though I still have a few records lying around, I have no turntable. Tapes never seem to last very long, and I've never figured out what Military Police have to do with music. The Police, yes. Well, Yes, too.
4: You are handed one first class trip plane ticket to anywhere in the world and ten million dollars cash. All of this is yours provided that you leave and not tell anyone where you are going ... ever. This includes family, friends, everyone. Would you take the money and ticket and run?
Hell. Yeah. Not that I'm eager to get away from the family and those I know, but there are ways to get around the rules... especially when you've got ten mil. For instance, they say you can't tell anyone where you're going. NOT WHERE YOU ARE!
5: Seriously, what do you consider the world's most pressing issue now?
Since this is a serious question, and Teresa pretty much gave my answer, I'll leave hers: Making liberals understand we're at War with people who want to end our civilization. If we could make them understand that - many side issues would be much easier to resolve.
6: How would you rectify the world's most pressing issue?
Free beatings for morons! Of course, that wouldn't really rectify anything, but it would make me pretty damn happy.
7: You are given the chance to go back and change one thing in your life; what would that be?
I would have raised my hand to go to the bathroom sooner in Mrs. Snyder's 1st grade class...
8: You are given the chance to go back and change one event in world history, what would that be?
January 27, 1991: Buffalo kicker Scott Norwood makes a 47 yard field goal, with 4 seconds left, to beat the Giants in Super Bowl XXV, thus making me $750 richer. Bastard.
Seriously, I don't believe that you should mess with history. Well, until they come up with a way to time travel. Then I'm so there...
9: A night at the opera, or a night at the Grand Ole' Opry --Which do you choose?
Night In The Ruts... okay, okay... Grand Ole Opry. It'd be more fun than smackin' Betty Jo's bottom with a sackful of dead kittens...
10: What is the one great unsolved crime of all time you'd like to solve?
While it would be interesting to find out who John, Slasher of Whores, really was, I noticed that several have already said that. So I just want to know who stole my gottdamned stainless steel ratchet wrench.
11: One famous author can come to dinner with you. Who would that be, and what would you serve for the meal?
Hmmmm... Bloodspite said Louis L'Amour, Teresa said Churchill, both answers that would be high on my list. I'll just say Stephen King, and whatever the hell he wanted. As long as it's good food.
12: You discover that John Lennon was right, that there is no hell below us, and above us there is only sky -- what's the first immoral thing you might do to celebrate this fact?
Absofrickinlutely nothing... at least, not until I saw that the Laws of the Land had been repealed because of this revelation. Until then, I consider it a trick, and will not take those lives....
No tagging on this one. I've gotten it too late. And besides, I'm a nice guy.
January 19, 2006
May The Fours Be With You
I love her, but Sissy's just trying to test my love. Why's that? She disappears off the face of the blogosphere, only to resurface long enough to tag me with a meme before fading off again. Yeah. She even said so, though not in so many words. Anyway, here's my response...
Four Jobs I've Had in My Life:
Driver and Detailer for Budget
Ultra-sonic Welder of Anti-personnel Mines
Marine Grunt... 0341, Mortar man
Assembly Mechanic Of Paper Machinery
Four Movies I Could Watch Over and Over, and Have:
Monty Python and The Holy Grail
Four Places I Have Lived:
Winnebago, Illinois
Roscoe, Illinois
Beloit, Wisconsin
Camp Lejuene, North Carolina
Four TV Shows I Love to Watch:
Ummmm... Friends... and whatever shows may feature Jennifer Aniston
Really, I don't watch much tellie visions.
Four Places I Have Been on Vacation:
Austria, Germany, Yugoslavia
Yorkshire Moors, England
Montana and Wyoming
Colorado and Utah
Four Websites I Visit Daily:
Gmail
Yahoo mail
My publishing page
My spectacular blog
Four Favorite Foods:
Filet mignon, rare medium, with lots of garlic and pepper
Mashed potatoes, with skins
Cheesy broccoli, cauliflower, carrots
Anti mushroom foods
Four Places I Would Rather Be Right Now:
Great Britain... Northern England, or Scotland
Anyplace with a healthy supply of mountains... rock or otherwise
Alaska
Up in da Yoo Pee
Overall, anyplace where I could be riding the green beast
Four People I Am Tagging With This Meme:
Harvey, who seemed to be begging to be tagged... with a meme, that is.
Contagion, whom I owe for eternity for naming me in a meme
Raging Mom, just because...
Ogre, so that we can watch in admiration as he deftly deflects the meme.
December 20, 2005
Christmas Movies
It appears that Lee Ann, of Lee Ann's View, is worried about people running out of memes, so she's decided to make up her own... a Christmas meme. The gist of it is "name five movies that you love, that say 'Christmas' to you." Of course, then you're supposed to smack 5 other poor bastards with it.
Since I'm such a painfully nice guy, I'll go along with it.
1. "The Sound of Music"...
While not exactly a Christmas movie, it's easily a favorite. My grandfather emigrated from Germany after the Great War, and we would watch this over at his house. It reminded him of home, and he'd sometimes tell stories about home. I still love this. And besides, Captain von Trapp ends up bagging a would-be nun. That's just awesome! (Did you know that when Paramount first bought the rights to the von Tropp Singers' story, Audrey Hepburn was their choice to play "Maria"? She declined. Probably a good thing, because as bad as nun fetishes can get, she'd have raised the bar to incredible levels...)
2. It's A Wonderful Life...
Just something about this movie that I love. Oh, I don't really care for the end when George is running down the street screaming "Merry Christmas, car! Merry Christmas, dog! Merry Christmas, streetlamp... I love lamp!" That part gets a little too hokie, but overall, with the memories of times together, this is a great movie.
3. A Christmas Story...
What is there to say about this movie, other than it's funny no matter how many times you see it.
4. Die Hard...
It may be an action movie, but it's also a Christmas action movie! Everyone knows that "Yippee-ki-yay, motherfu%#er" is the equivalent of "Merry Christmas," thanks to this movie.
5. A tie goes to Holiday Inn and White Christmas...
Essentially, the same story, with a few different twists. Biggest difference is Astaire is in the Inn, and Danny Kaye is in White Christmas. Obviously, the style of the musical numbers are going to be a tad bit different. Again, it's more about the memories of the family being together, but I enjoy the hell out of both... with the edge probably going to White Christmas.
Now comes the tagging part, which I normally would pass off. BUT... since she's just got it rolling, I'll tag Omnibus Driver (it'll give her something to smack me for when we meet in a couple of weeks), Contagion (because I hear he giggles like a little girl whenever he gets tagged... and I owe him one anyway), The Incredible Key Monroe ( just cause I think she's been waiting to do a meme), Christina (not to punish her for my lousy communication skills, but it gives me an excuse to send an e-mail...), and Redneck (just because I ain't ever tagged him for any of these stupid meme things...).
December 13, 2005
5 Nuns...
So I take off for a couple of days, and find out that I've been tagged not once, not twice, but three times. All for the same meme... 5 Weird Habits. I have to assume that they're asking for personal habits, rather than images of religious attire. Maybe it's because I'm used to seeing them all of the time, but I couldn't find enough that were actually strange.
Since I have no weird habits, I'll just list a few you might be interested in.
Whenever doing the Hokey Pokey, I don't shake anything. Hell, I won't put anything in or out, either. Pisses folks off. Come to think of it, I guess I don't do the Hokey Pokey...
Like everyone's favorite rock star, I also whistle Christmas tunes year 'round. However, I usually do it on purpose... it's great to walk through an area, and come back a few minutes later, hearing someone else whistling the same tune. It's not limited to just Christmas tunes, though. Sesame Street, the Chicken Polka...
Nothing removes nose or ear hair like needle nose pliers...
I save all of my hair clippings, regardless of location, in a large garbage bag. I'm planning on making a felt hat. It's gonna rock...
I like to look for reasons to say that three women piled on top of me. And, "Oh look," three beautiful women DID! Of course, it was just for the meme, but who cares? I can still say it...
Another habit I have, is to not pass along memes, as I won't with this one. However, someday I'll suprise you all. Someday.
***Just discovered that my bro RSM has also called me out... without actually doing so. However that works. That kinda throws a different twist on that last habit. I mean, he's a handsome dude and all, but...
November 21, 2005
An Eye Opening Meme
I'm not sure what I did to Contagion... one night, we're drinking and joking, and the next day, BAM!!!! He slams me with a meme. Perhaps it was something I said.
Anyway, the bastard seems to think I've got tons of time on my hands, which is fitting, because this crap meme is about alarm clocks.
1. Do you use an alarm clock to wake up in the morning?
Yes, it's manufactured by Mother Nature, and is a bright yellow orb.
2. What time do you set it for?
With my current state, I don't set it. I wake up whenever I happen to awaken. However, I usually go back to bed am a flurry of activity once I get up.
3. Do you hit the snooze button? If so how many times?
I think the snooze button is one of the dumbest things ever made. If I would want to sleep for an extra ten minutes, I'd rather it be quality sleep... not the drifting off type where I'm never really sleeping again. If I had ever figured out how to use it, well, maybe my opinion would be different.
4. Have you ever abused an alarm clock?
No, not where they were able to make the charges stick. I walked all four times.
5. It's time to spread some "It's Blogcess" linky love.
This just sounds so wrong... "It's Blogstock, man. Give it up!"
Rules of the game:
First: Copy and paste #1 - #5 (Make sure to link to: "It's Blogcess", which is the link in #5. Because it's always polite to link to the one who started the linky love.)
Second: Link to my site (because it's polite to link to the site that tagged you).
Third: Go and tag up to five other blogs, or more if ya like.
Fourth: Email the owner of, or post on the blogs that you have tagged, to inform them that you've tagged them. (I haven't found the post where you notified me, yet, Contagion...)
To paraphrase the Black Knight, "I shall pass this on to none." I have neither the time nor patience needed to travel about posting on others' blogs that they've been tagged, nor to write emails warning of the same. I wish not to be the recipient of fleshwounds or other atrocities. However, should you wish to do this, feel free to pick up the mantle.