<! -- Start Body of Page -->
March 25, 2006
Image Meme
Maybe it was that my snoring kept her whole household awake, but Carmen saw fit to go and slap me with a meme. Because this one was so different, I did it, but I may be tagging those who've already been nailed, or who don't want to do it. Tough.
Here's the instructions:
1. Choose a search engine (e.g. Dogpile).
2. Pick 5 random blogfriends.
3. Think of a word or phrase that you describes each friend.
4. Do an image search of that word or phrase.
5. Pick an image that makes you say, "Aha! That's it!"
I'm going to pick one extra, just because. Okay, here goes: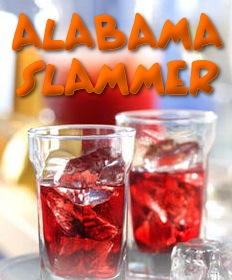 (Alabama Improper)
For those of you lucky enough to have images placed here, you're tagged. Hahahahahah!!!
Posted by That 1 Guy at March 25, 2006 03:30 PM

<! -- End Body of Page -->