<! -- Start Body of Page -->
February 14, 2006
Chopper Complete
Not much time to spend with you all, today. I'm relegated to guerilla posting... maybe for the rest of the week. Hopefully I can spend a bit of time with you all, later.
My youngest brother, R, just finished up his chopper this fall, and he sent me some pics of the finished product. It's lookin' sweet, though you may find it kinda bland. It was built that way on purpose... he built it to sell, and figured that whoever bought it could customize their own paint. As it is, I think it looks pretty damned sharp.
This thing was a blast to work on. My help was minimal, but I did get to work on the frame, and fitting up the tank. I also picked that damn engine up Gott knows how many times. Especially when we were fitting the frame to it. That's a big chunk of metal!
I'd give you some of the specs and components if I knew them all, but I don't. So I won't. But I will tell you that the frame, tank, and fenders are from West Coast Choppers. The shift linkage and fender struts are made from chain welded solid. You can probably see that best in the bottom pic.
Anyway, check it out... (R is the rider, btw.)

Swollerization by Clickeration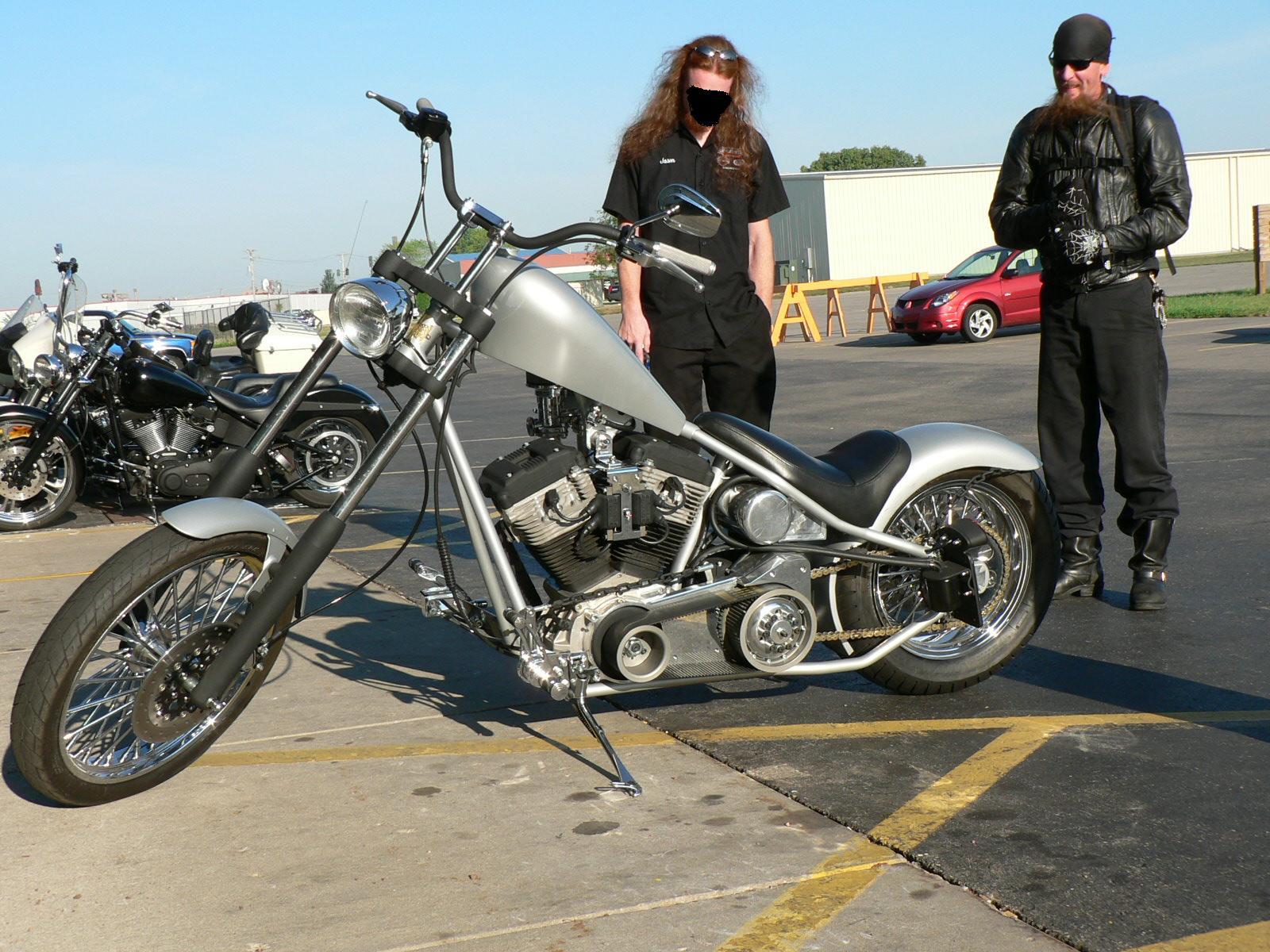 Swollerization by Clickeration
Damn, I'm looking forward to riding that thing!
Oh, and in case you thought I forgot, here's the guerilla posting.
Posted by That 1 Guy at February 14, 2006 10:48 AM

<! -- End Body of Page -->